Our philosophy is the search for pleasure in diving and we wish to share our passion with you.
Attentive to each person, our supervisors are very educational and accompany you in an individualized way and adapted to each one.
First Dive
From the age of 8 years, it is possible to carry out an initiation. The depth is adapted according to the age of the participants:
from 8 to 14 years old in a zone of 2 to 3 m max
from 14 years old in an area of 6 m max
The supervision is individualized to discover the splendid seabed of the Cerbical Islands in complete safety.
Pack Plus-Basic Diver
Two sessions with a beginning of theoretical learning and technical gestures, as well as a dive in the sea.
1 learning session in the pool, and 1 diving session supervised by an instructor in a group of 2 to 4 people depending on the instructor's evaluation, lasting about 35 minutes in the 6 to 12 meter deep zone.
From 10 years old
No medical certificate required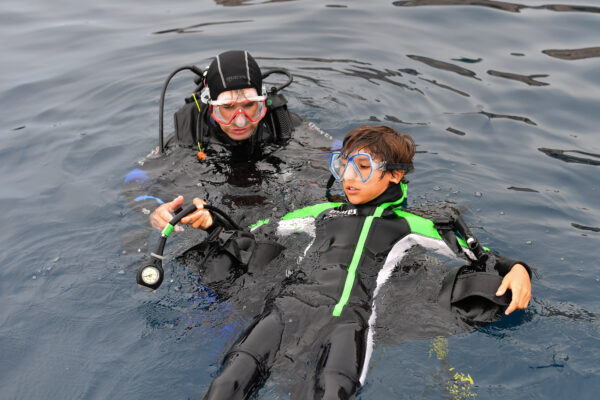 The Discovery Pack
From the age of 8, it is a beginning of discovery to the various underwater activities proposed within the club. In 3 sessions, an instructor will introduce you to the fundamental knowledge of diving or underwater activities by practicing diving exercises in a depth of 6m depending on your age.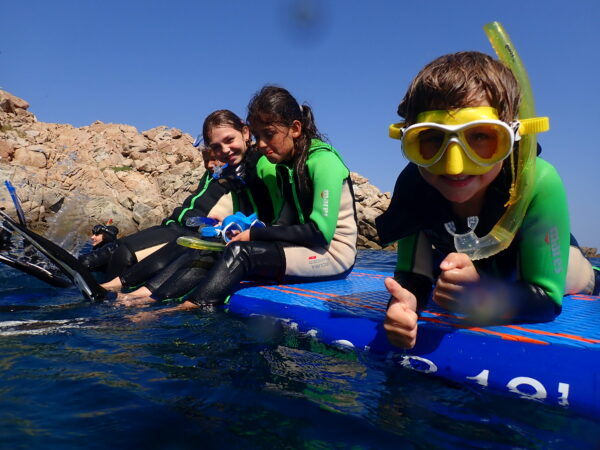 The SD12 or Scuba Diver
From the age of 12 years. It is an initiation and learning of the fundamental knowledge of the practice of diving in 3 sessions by practicing diving exercises in a depth of 12m. This beginning of training is certified and allows to evolve in the space of 12 m supervised by an instructor in a group of 4 people max.