Rental of diving and snorkeling/paddle equipment
At the same time, we offer equipment rental depending on the activity.
The equipment provided is regularly disinfected in compliance with current hygiene standards.
The rental is subject to a mandatory CB deposit.
For all reservation requests for equipment rental, please contact us directly by phone at 0671868267 or email contact@portovecchioplongee.fr
Diving
Under certain conditions, presentation of certification and verification of security points.
Snorkeling
Different equipment depending on availability during the season.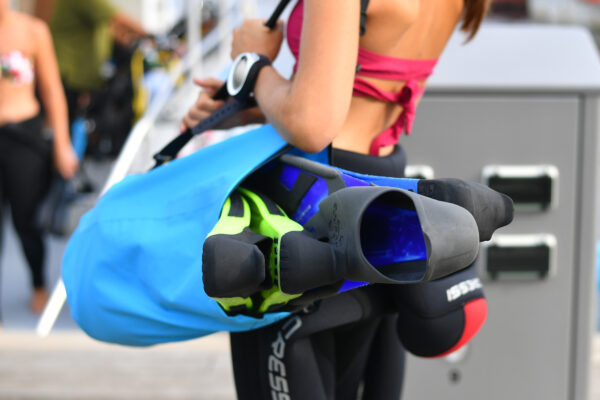 Inflatable paddle
We have 3 types of different sizes of inflatable PADDLE.